Time flies; busy 2016 has passed and hopeful 2017 has been comingto us. A new year has Breed new goals and hopes. Feb 11,2017,the 2017 Lantern Festival Gala of BJD Group Co., Ltd was held in Venus Hotel. All employees of the Shenzhen headquarter, colleagues of Hunan branch, leaders of industrial park and managers of company have spent the evening with a joyous gathering.
Before the start of the Gala, the company leadership and the staff of all departments posed for pictures.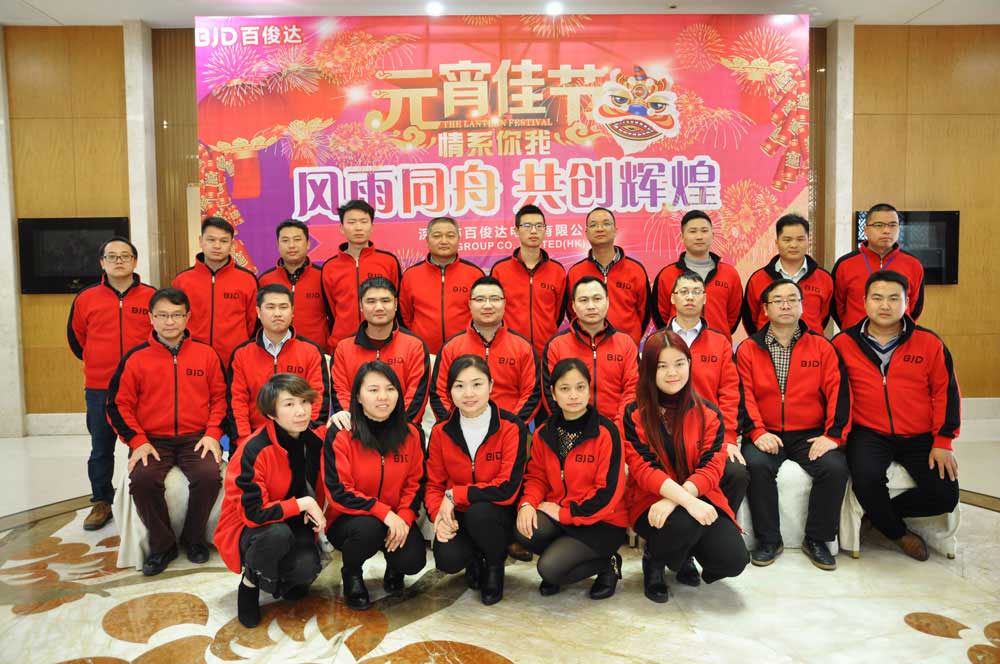 After that, the Gala began. General manager Li Jiangbo delivered a congratulatory message, Mr. Li said: the busy 2016 has passed, and we has made unprecedented achievements under the leadership of the company management and hard work by all the staff. And hope all the employees to make persistent effort and complete all the objectives of the company successfully in 2017. I wish you happiness, good health, good luck in everything.
Subsequently, the host read out the "Decision of commanding 2016 excellent employees in BJD Group", and call on all employees to learn from them. Learn their conscientious, responsible and to bear hardship without complaint, especially their team spirit of taking the whole situation with account. The production manager of the company –Mr. Ding has issued certificates and bonuses for the excellent employees, encouraged them to guard against arrogance, and make new contributions in the new year.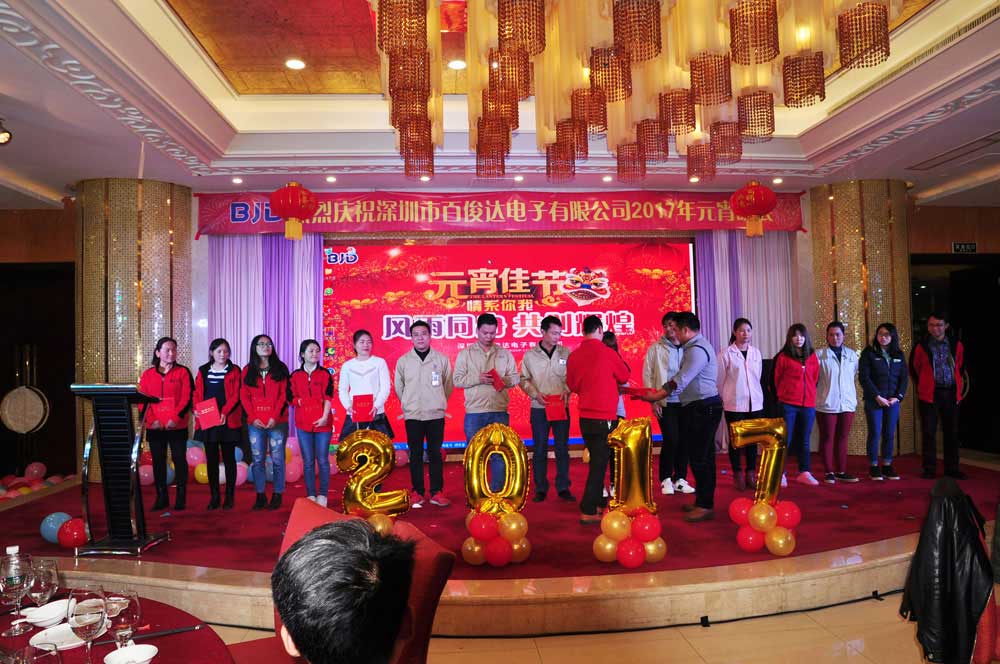 The staff from all the departments has given different forms of performance, dance, singing, martial arts and other programs had been colorful and brilliant with lucky draw. With the draw of lucky prize, four prize, third-prize, two prize, first prize, the grand prize, the Gala has continue to set off from the climax. The party has not only brought us laughter, also made the feeling be more close to each other between colleagues. Interaction between the company leaders and staff and excited lucky draw have make the singing, applause, cheers be rippling in the venue. The Gala has one climax after another, showing the joy and harmony of BJD Group.